In partnership with the City of Los Angeles, the Y's FEEDLA program provides Grab & Go meals*, produce and distance learning support to City of Los Angeles residents in need.   
Grab & Go Meals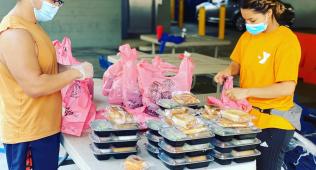 Kids & teens ages 1-18 years are eligible for free meals.
Grocery Pickup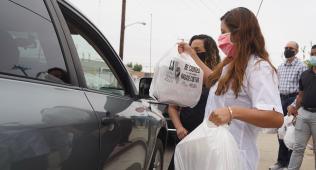 Families and individuals may stop by any participating Y for a free bag of groceries.
Distance Learning Support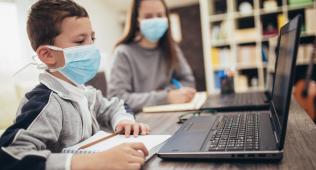 Our Y Staff is here to support your child's distance learning experience.
Participating Branches:
Anderson Munger Family YMCA
Collins & Katz Family YMCA
Crenshaw Family YMCA
Culver-Palms Family YMCA
East Valley Family YMCA
Hollywood YMCA
Ketchum-Downtown YMCA Preschool
Ketchum-Downtown YMCA
Mid Valley Family YMCA
North Valley Family YMCA
Palisades-Malibu YMCA
San Pedro & Peninsula YMCA
Weingart East Los Angeles YMCA
Weingart YMCA Wellness & Aquatic Center
West Valley Family YMCA
Westchester Family YMCA
Wilmington YMCA
---
*Meals are for kids ages 1-18 years only
Effective February 1, 2021, the LA Y asks Food Distribution program participants to register prior to drive-thru food pick up, or when arriving at the Y. This is a new requirement through our partnership with the City of Los Angeles and the Feed LA initiative. This will ensure that we have enough food and that we better understand who we are serving.
Participants may register at any participating location listed below or in advance by clicking here. For more information, please contact SisySagastume@ymcaLA.org.