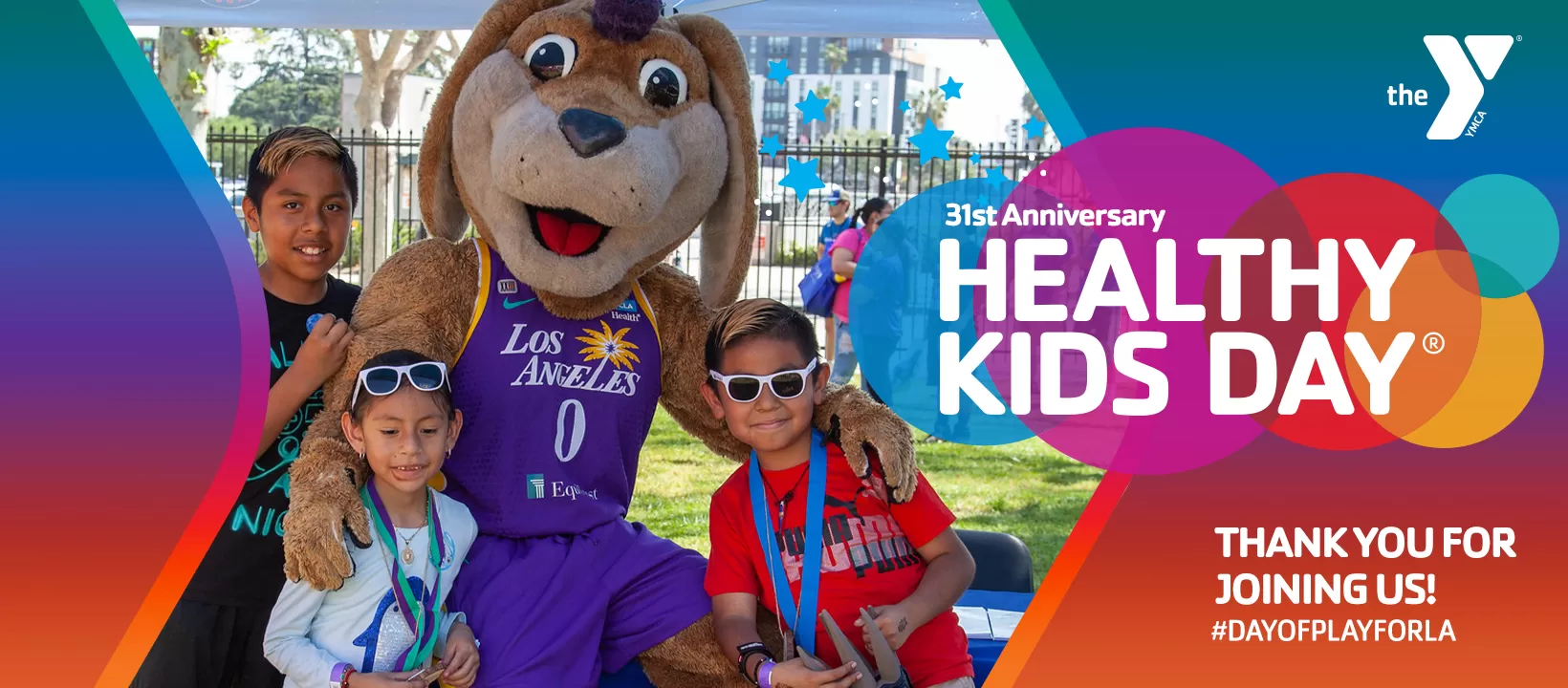 This past Saturday, Ys from across the country celebrated the 31st Anniversary of Healthy Kids Day®. Here in Los Angeles, we proudly welcomed over 6,000 kids and their families.

The LA Memorial Coliseum was bustling with excitement as thousands of Angelenos enjoyed a fun day of play! This annual FREE Family Event featured sports activities from 10 different sports organizations (Angle City Football Club, LA 28, LA Clippers, LA Galaxy, LA Kings, LA Rams, LA Sparks, Los Angeles Dodgers Training Academy, United States Tennis Association/ Serving Up Hope, and University of Southern California). Live performances included our Westchester Family YMCA Battle of the Band winners -- The Couch and Truebloods. And over a dozen kids received free bikes from our friends at Walk More, Bike More.

Kids also enjoyed a rock climbing wall, STEAM activities, Teen Zone, Gaga pit, an escape room, virtual reality games, food trucks, and paint the truck with Galpin Motors!
Thank you for being part of such a heartwarming day, and we hope you had so much fun!

Together with your support, the LA Y strengthens local communities by promoting healthy lifestyles, creating a safe place to engage in fun activities, and connecting families to resources that support wellness.
We hope to see you and your families next year!
---
 Thank you to our sponsors and partners for making the 31st Annual Healthy Kids Day possible: