Annual Campaign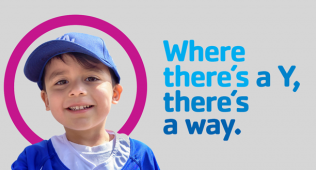 By contributing to the Annual Campaign, you ensure that the Y is here for our community's children, families, teens, seniors, and so many more.
Group Exercise Classes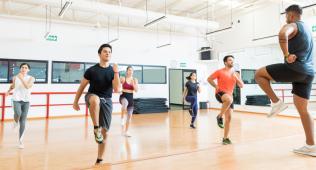 Choose from a variety of indoor & outdoor Group Exercise Classes. Reserve your spot in advance through our LA Y App!
Youth Sports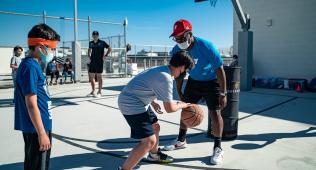 Through positive coaching, our Jr. Clippers Youth Basketball program teaches young athletes the fundamentals of the game while building their confidence, sportsmanship and leadership.
Amenities
Cardio and strength training equipment
Spacious exercise studios
Teen Center & Youth Activity Wing
Community Rooms & Conference Rooms
THANK YOU TO OUR COMMUNITY PARTNERS
It has been an amazing and impactful year, and one of the ways the Collins & Katz Family YMCA responded to needs during the pandemic was our Hygiene program. Funded in part by the City of LA, the Y provided 1000 individuals experiencing homelessness with a total of 21,074 showers. With the community's help, patrons were also provided with necessities such as food, clothing, towels, hygiene products and a caring voice in troubling times. We can be extremely proud of what our Y accomplished, but it would not have been possible without the help of many community partners. The Y extends a special Thank You to the following organizations:

Rotary Club of Beverly Hills | Big Sunday | LA City Sanitation | City Councilmember Mike Bonin & Team | Dollar Shave Club | Hollywood Food Coalition| Karsh Family Social Service Center | LAPD | People Assisting the Homeless | Purist Group | The Ridge | West LA Neighborhood Council | Westside Food Bank | Westwood Village Rotary Club