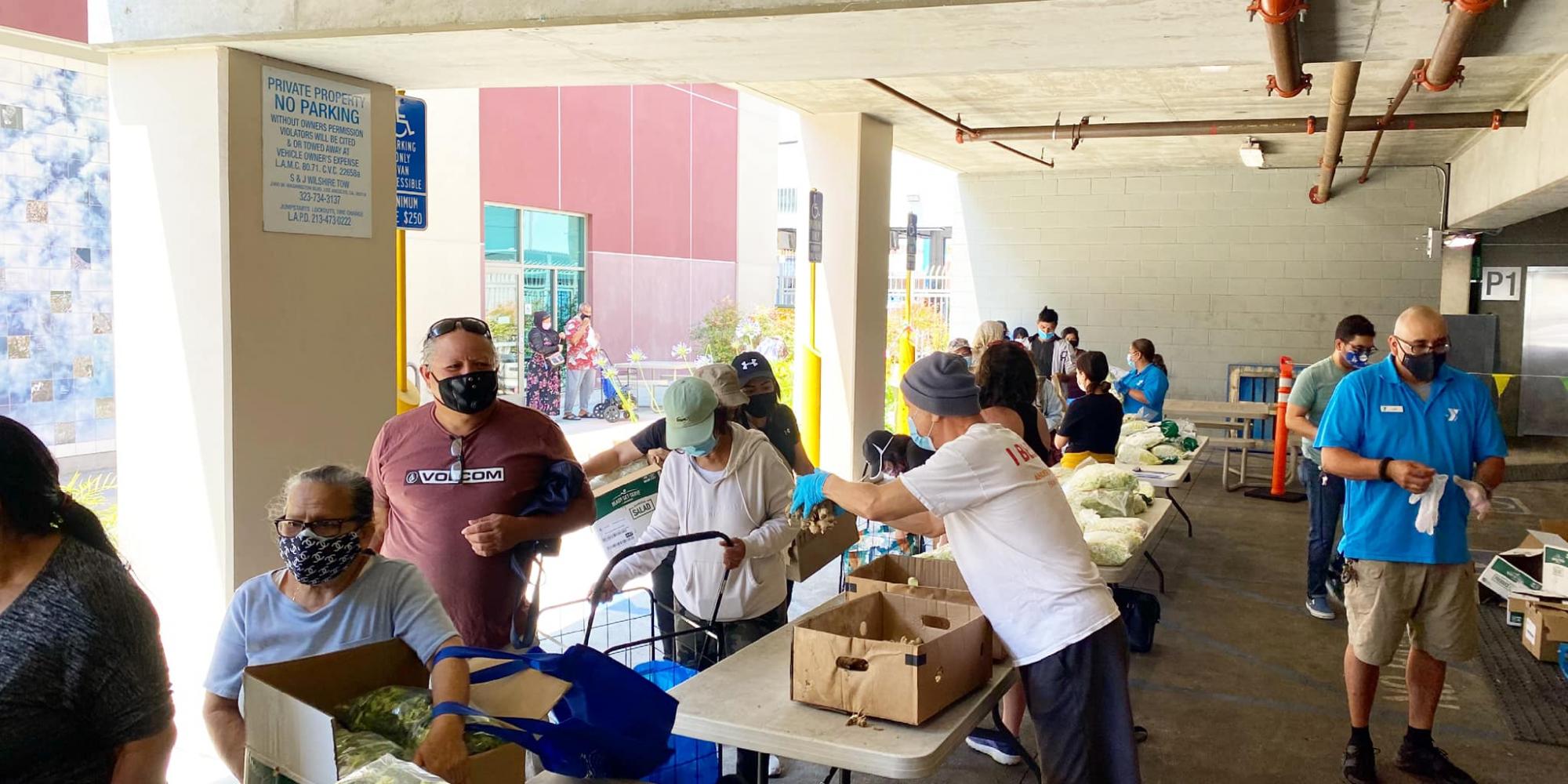 FeedLA
The Y's FeedLA initiative provides meals, produce, and distance learning support to LA County residents in need.   
The LA Y's network of branches remains a powerful resource for free produce distribution and meals across LA County.
Produce Distribution Sites
Anderson Munger Family YMCA
11am, Tuesday
4301 W 3rd Street, Los Angeles, CA 90020
Collins & Katz Family YMCA 
10:00am, Thursday
1466 S Westgate Avenue, Los Angeles, CA 90025
Crenshaw Family YMCA 
2:00pm-4:00pm, Tuesday
3820 Santa Rosalia Drive, Los Angeles, CA 90008
Culver-Palms Family YMCA 
9am-11am, Thursday
4500 Sepulveda Boulevard, Culver City, CA 90230
East Valley Family YMCA
11:00am, Wednesday
5142 Tujunga Avenue North Hollywood, CA 91601
Ketchum-Downtown YMCA Preschool
10:00am, Wednesday & Friday
2916 W. 8th Street, Los Angeles, CA 90005
Mid Valley Family YMCA
10:00am, Thursday
6901 Lennox Avenue, Van Nuys, CA 91405
North Valley Family YMCA
11:00am, Thursday
11336 Corbin Avenue, Northridge, CA 91326
Montebello-Commerce YMCA 
9:00am, Thursday
2000 W Beverly Boulevard, Montebello, CA 90640
Palisades-Malibu YMCA 
12:00pm, Thursday
821 Via de la Paz , Pacific Palisades, CA, 90272
Weingart East Los Angeles YMCA
10:00am-12:00pm, Monday, Wednesday & Thursday
2900 Whittier Boulevard, Los Angeles, CA 90023
Weingart YMCA Wellness & Aquatic Center
11:00am-1:00pm, Tuesday
9900 S Vermont Avenue, Los Angeles, CA 90044
West Valley Family YMCA 
10:00am, Wednesday
18810 Vanowen Street, Reseda, CA 91335
Westchester Family YMCA
 4pm-6pm, Wednesday (2pm-4pm beginning November 10)
8020 Alverstone Street Los Angeles, CA 90045
Wilmington YMCA 
10:00am, Tuesday
1127 N Avalon Boulevard, Wilmington, CA 90744
Summer Meals Sites*
2022 site locations and times coming soon! We invite you to visit any of our Produce Distribution sites to pick up fresh fruits, vegetables and kitchen essentials.
---
You may be eligible for our FREE BOOST After School Enrichment & BOOST Saturday Enrichment programs!
FREE BOOST After School & Saturday Programs
YMCA BOOST Enrichment programs are being offered to the community, free-of-charge, in partnership with the City of Los Angeles. YMCA BOOST Enrichment programs are available at 14 of our YMCA branches. Learn how to apply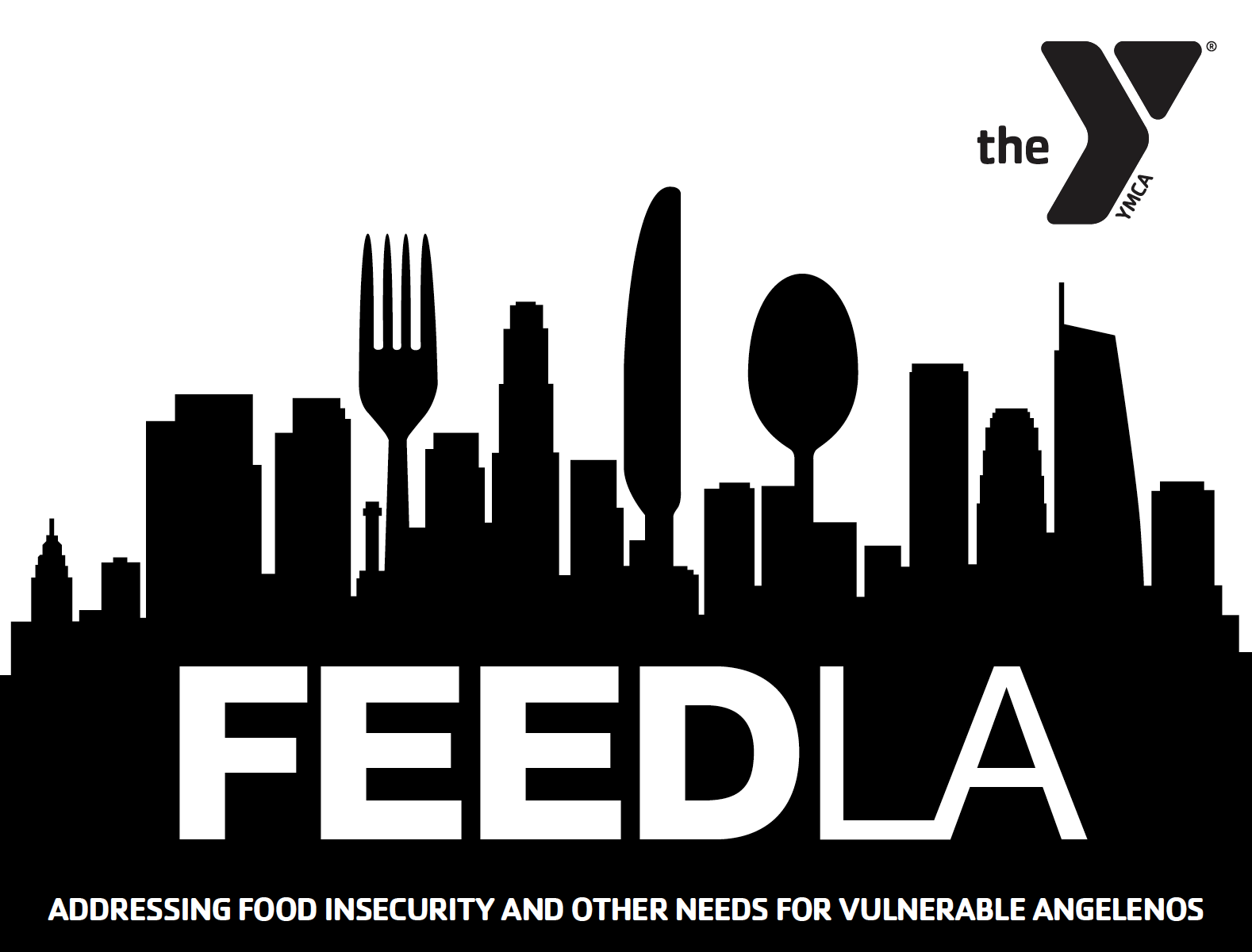 ---
*Meals are for kids ages 1-18 years only
**Branch is not a part of the FeedLA initiative. Registration is not required.
Participants may register at any participating location. For more information, please contact SisySagastume@ymcaLA.org.