Bold & Gold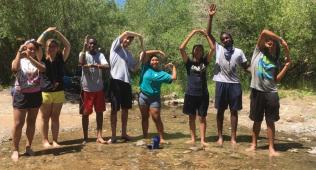 Bold & Gold is a national YMCA program designed for high school students to experience outdoor adventure while fostering personal growth among a diverse group of peers. Spots are limited!
Excel with STEM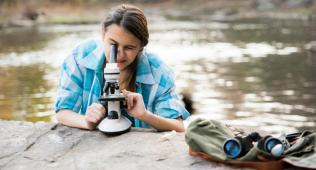 Excel with STEM (Science, Technology, Engineering and Math) is an experiential learning program at YMCA Camp Whittle for 5th–8th grade students and their teachers.
Sleep Away Camp
Give your child the gift of sleep away camp and you'll be amazed at how much they'll grow in a week.  Nestled in beautiful Big Bear Lake, CA, your child will attend YMCA Camp Whittle or YMCA Camp Round Meadow, where they will enjoy seven (7) nights of lodging, meals, transportation to and from camp, and activities that may include archery, swimming, canoeing, banana boat rides, ropes courses, music activities, zip lines, climbing wall, dodgeball, hiking, arts & crafts, mountain biking, horse riding and more.
YMCA membership is not required and, in order to provide flexibility for families and more opportunities for kids, campers may choose to register and attend Y Camp with any of our branches. Camp scholarships are also available for qualifying households.
Sign up for Y Sleep Away Camp today!
For more information, please contact your local Y or call YMCA of Metropolitan Los Angeles Camping Services at 909 866 3000.
Activities
Moonlight Zip (age range)
Need financial assistance?
The Y is committed to helping everyone achieve their potential. Through the generosity of donors, financial assistance, to the extent possible, is available for those needing assistance in paying for the full cost of a YMCA program or membership.