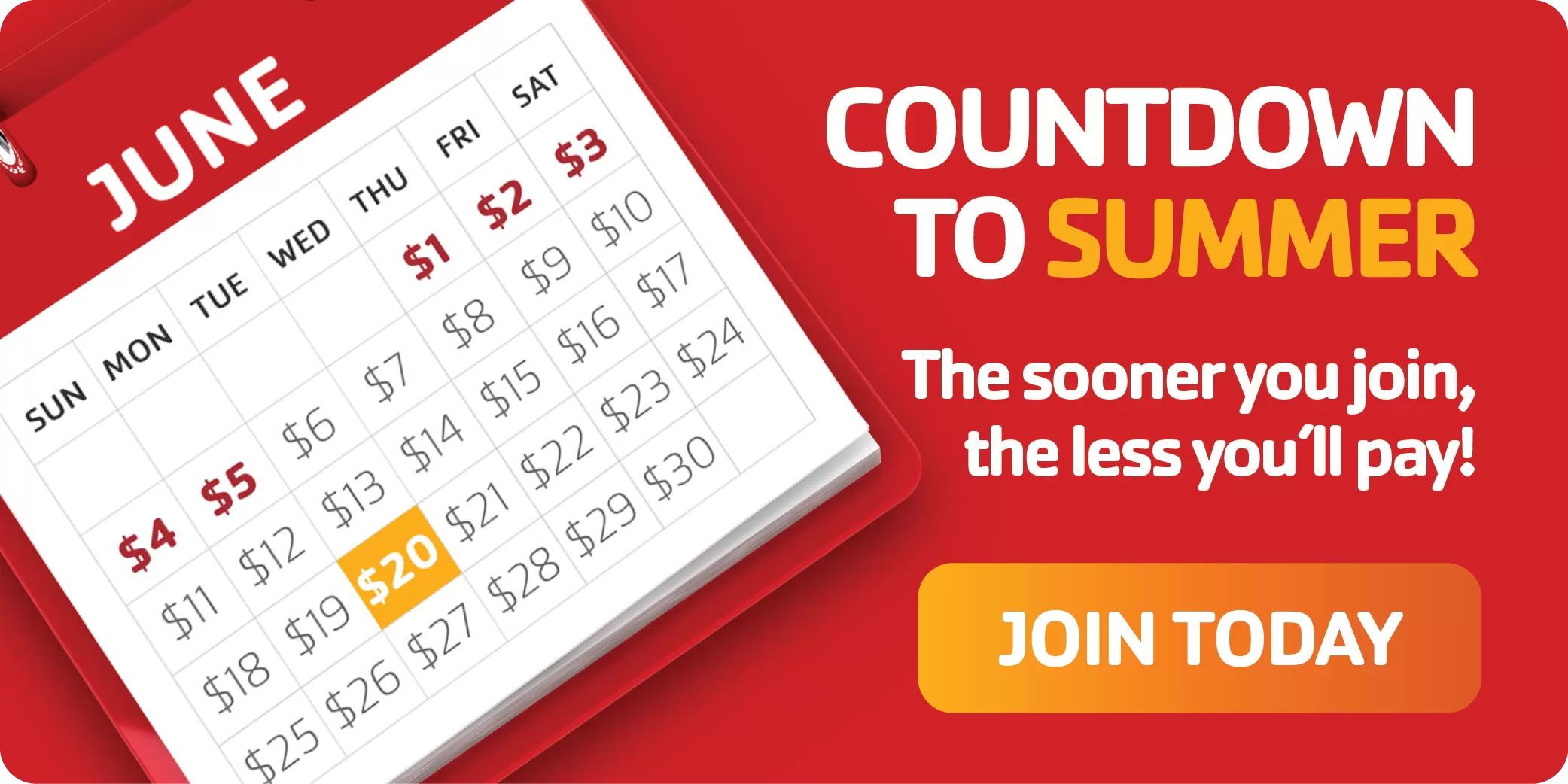 Join today & save during our Pay the Day promotion. Now through June 30, the amount you pay is today's date! Join for $1 on the 1st, $2 on the 2nd, $5 on the 5th, and so on...
To redeem this offer online, enter today's promo code (Ex: MONDAY, TUESDAY, WEDNESDAY, etc.) along with enter promo code "SUMMER" at checkout.
Member Benefits
Group Exercise Classes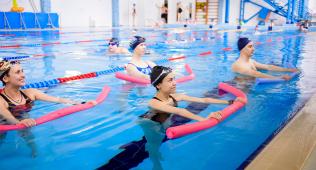 From water aerobics to strength training classes, your membership includes access to hundreds of live group exercise classes each week.
Personal Training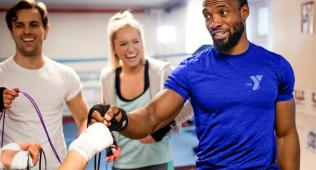 Get one-on-one attention and a great workout with our certified personal trainers, or book a small group training session with friends!
Virtual Workouts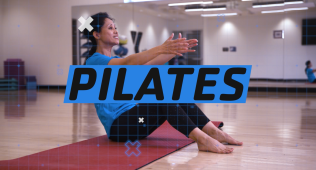 From yoga to high intensity workouts, enjoy exclusive on-demand videos anytime, anywhere!
Free Youth Classes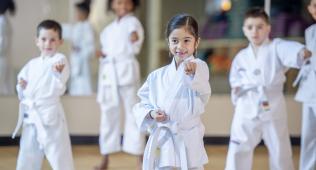 Enroll in gymnastics, martial arts, STEM, parent/child classes and more. New classes available every month. Free with a Family Membership.
Free Youth Sports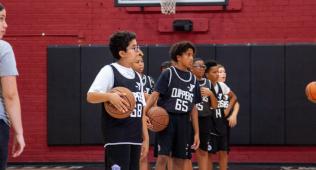 Sign up for Jr. Clippers Basketball, LA Galaxy Soccer, LA Kings Ball Hockey, and more. $0 to sign up. 8-week sessions offered throughout the year. Free with a Family Membership.
Swim Lessons Discount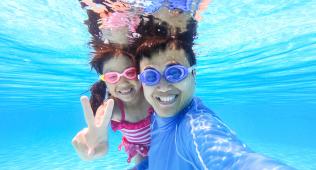 SAVE up to 50% off Swim Lessons and receive priority registration on all upcoming youth and family programs.
Senior Discount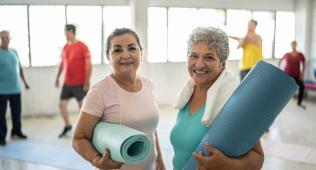 We're committed to helping older adults stay active and healthy, both physically and mentally. Senior discounts are automatically applied to members ages 65 and up.
Insurance Paid Membership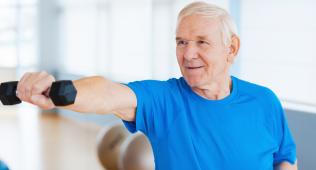 Get access to a variety of fitness options and community events through your Medicare benefit.
Military Outreach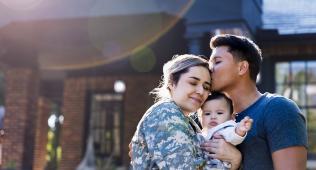 In partnership with the Armed Services YMCA and the Department of Defense, the Y is proud to offer memberships and respite child care services to eligible military families and personnel.
Locations & Amenities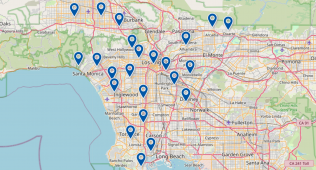 Enjoy unlimited access to all LA Y locations and amenities including cardio and strength equipment, full-featured gymnasiums, indoor heated pools, child activity centers, and more!
Nationwide Membership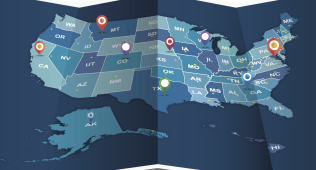 The Y is where you are! Nationwide Membership gives you access to a network of Ys across the country from here to Florida and Puerto Rico too!
Refer A Friend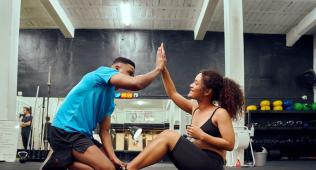 Invite Your Friends to Join the Y. When your referral joins, you get a three month discount of 33% on your membership.
No contracts, ever.
We don't lock you into contracts or make you pay for a year-long membership up front.
Need financial assistance?
The Y is committed to helping everyone achieve their potential. Through the generosity of donors, financial assistance, to the extent possible, is available for those needing assistance in paying for the full cost of a YMCA program or membership.
What makes the Y different than your neighborhood gym?
The Y's goal is to improve overall health and well-being, ignite youth empowerment, and demonstrate the importance of connections in and across Los Angeles County, from Antelope Valley to San Pedro. We provide a place to play, learn, be healthy, eat well, and give back. We give parents child care, young adults job training, seniors a way to connect, and children a safe place to grow. 
Your Health & Safety Matters

Sanitation Stations
Hand & equipment sanitizing stations are available throughout our branch.

Physical Distance
Equipment and furniture have been re-arranged or removed to enable physical distancing.
Air Quality
Air filtration systems have been updated to ensure an even higher turnover of fresh air into our branch.
Terms and Conditions
Offer is valid from 6/1/2023-6/30/2023 for new and former members in good standing. Offer is not applicable to previous purchases and is not valid on any previously held memberships within the last 90 days. Billing will resume automatically on July 2nd at the typical monthly rate until notified 30 days in advance of any membership status updates. Amenities, programs, and monthly membership dues vary by location. Free youth programs are limited to youth sports leagues and introductory youth classes, and require an active family membership.
Financial Assistance
The Y is committed to making membership accessible to all. To ensure equitable access, we offer affordable options through financial assistance.
Membership Handbook
Our Membership Handbook was designed to ensure all members, program participants, staff and guests feel safe and welcome at the Y. All parties agree to follow the rules, code of conduct and age requirements outlined below while visiting any YMCA of Metropolitan Los Angeles branch facility or program site. By adhering to these guidelines, together, we are able to maintain an environment reflective of the Y's core values of caring, honesty, respect and responsibility.