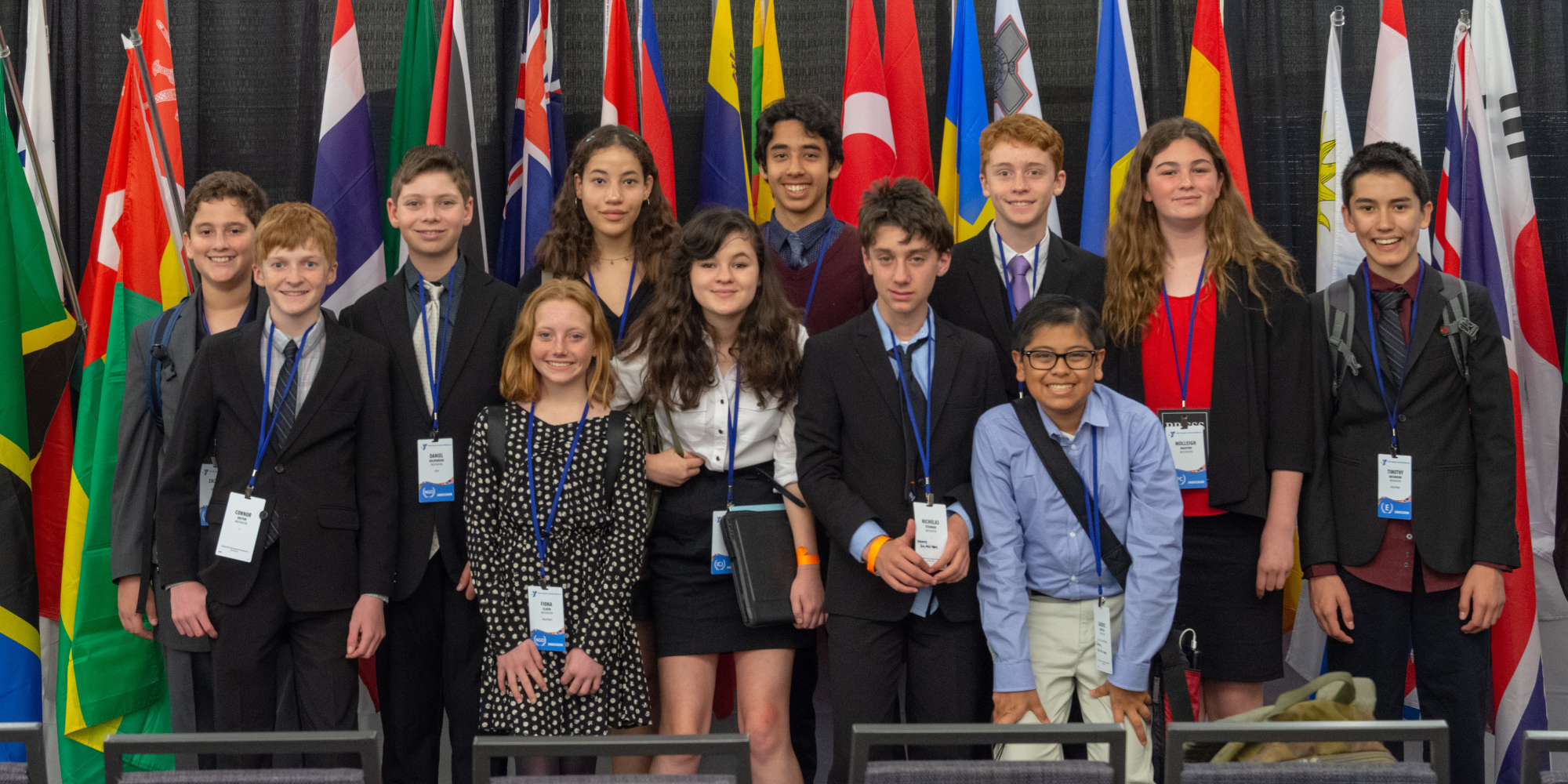 Model United Nations (MUN)
YMCA of Metropolitan Los Angeles
Model United Nations Program
California YMCA Youth & Government has offered the Model United Nations (MUN) program to middle school students throughout the state since 2001. Middle school students or "ambassadors" will come together in delegations and participate in the program with peers from across California. They are given the opportunity to discuss international issues, discover other cultures, develop life-enhancing skills, and make new friends. The four-month program culminates when delegates from Southern California convene for the Model United Nations Summit. There, delegates represent assigned countries as ambassadors and work to solve global issues with the skills they have acquired.
Select your preferred branch and register today!
Southern California

Training Conference- Saturday March 25, 2023
Location TBA
Summit- Friday May 19-Sunday May 21, 2023
Camp Pali Mountain, Running Springs, CA

Northern California

Training Conference- Saturday April 15, 2023
Location TBA
Summit- Friday June 2-Sunday June 4, 2023
Camp Loma Mar, Loma Mar, CA
Delegates can expect a curriculum that includes a thorough orientation of the overall MUN program and its program areas, as well as cultural acceptance, public speaking, and leadership skills. Programs will have a strong emphasis on the Universal Declaration of Human Rights. Delegates also receive an introduction to the staff, role training, and a chance to meet other middle school students outside of their local area.
When attending the Model United Nations Summit, ambassadors take on the roles of their country's UN representatives, committee chairs, and presiding officers. They get to put their research and newfound knowledge to work as they perform their roles and explore how the United Nations is run. In this unique experience, they deal with international issues that affect our world. Delegates leave this experience with greater knowledge of the world around them and social skills that they can use for life!